Prologue:
The black-breasted parrotbill found in certain pockets at DSNP is a globally threatened species. It is the only parrotbill found in the plains.
I first saw the images of black breasted parrotbill in facebook when Amarda and Lakshya got it around this time last year. Though I was inquiring about it from Jibon of Kohuwa Ecotourism, I had no information about its whereabouts this season. Then the 'silence' was superbly broken by Mr. Deborshee Gogoi of Tinsukia and Mr. Porag Jyoti Phukan of Duliajan when they had some superb sighting and bagged good images. Now the unwritten code is not to divulge the exact location of threatened species if one comes across any. And it applies to all. However, thanks to the diligence of Jibon and Palash, they too found the exact site. Solemn enthusiasts kept repeating the success story.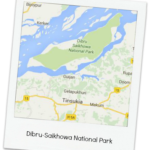 One day, upon seeing someone's FB post, Porag commented that by now everyone must have probably got it. I replied that I was left, probably alone. My reasons were varied; domestic compulsions from ill health in the family and associated events, my wife's upcoming PG entrance, my work colleague's absence and many other things.
As things settled down a bit, I, on tender toes, started planning a trip. Learned that the trip requires a combination of boat rides and a long trek, starting at the break of dawn. The pre-monsoon rains haven't yet arrived, providing a sustained window of opportunity.
Ultimately that day dawned on 15th of March, 2013. Packing my gears, I went to the resort on the evening of 14th as the early morning long trek would not be feasible to attempt directly from Dibrugarh.
Events:
March 14, 2013 – 14:00 hours
Started my solo trip to Kohuwa resort after lunch and reached before 4:00 PM and immediately took a boat ride to Maguribeel. Did not get far as the light was fading fast and much of the beel had dried up.
Spotted the following:
Garganey (lifer)
Common teal
Northern shoveller
Spotbills
Large egrets
Purple heron
Bronze winged jacana
Pintail snipe
Night heron – overhead flight at dusk
Spotted owlet – perched on the compound fence of the resort
Rosy pipit
Hen harrier
March 15, 2013 – 04:10 hours
Woke up early after a good nights sleep. Drove upto Guijan ghat with Polash (Jiban didn't want to go as he was tired from the earlier trips) and parked there by 5:30 am. After about 15 minutes the bhoot bhooti came. It was a boat fitted with an outboard engine, built for capacity of about 15 persons. A teenaged boatman and his juvenile helper were there to pilot us. The weather was fine with high clouds obscuring the rising sun.
The trip on the Guijan River was not very eventful on the Tinsukia side (south bank). But the north bank (the national park) boat ride led to some beautiful riverscapes.
Spotted the following on the river:
Large cormorant – in beautiful, contrasting breeding plumage
Small cormorant – got some preying shots
Little green heron
Pied kingfisher – preying shots, again. Noticed the nesting hole too by the side of the riverbank.
Common sandpiper
Crested serpent eagle
March 15, 2013 – 06:45 hours
We alighted at Kundaghat forest beat camp and proceeded on our trek straightaway. The sun kept playing hide and seek. Very pleasant weather for trekking.
The landscape is very unique for the region – riparine forest, groves of small trees with interspersed large trees, various types of grasslands, grassy meadows, partially dry sandy ponds, dry stream beds, fields of ferns and flowering trees, herds of domestic buffaloes, owned by local Mising tribes, grazing idyllically and many more such vistas.  Finally after about an hour and more of walking, we crossed a wide and deep dry stream bed, and reached a field of mixed ferns and grass in the outskirts of Laika village by the Brahmaputra.
On the way to the parrotbill site:
Sultan tit – 5 individuals frolicking with good photo-ops. It was near Kolomi camp.
Slender billed vulture
Himalayan vulture
Spotted owlet
Grey headed woodpecker
Lineated barbet
Red-vented bulbul
Yellow-bellied prinia – love the buzzing sound their wings make when foraging
Jerdon's bushchat (female)
Red junglefowl
Chestnut headed bee eater
Unidentified warbler
Oriental pied hornbill – one male flapping overhead
Indian roller
Black-hooded oriole
March 15, 2013 – 11:00 hours
The parrotbill took its sweet time in responding to the playback. Tempers, inevitably, were starting to fray at both ends. Due to the persistence and doggedness of Polash, a very dramatic and memorable moment, I could manage to get some good shots as the parrotbill finally made its appearance. As warned earlier by Jiban, the bird lifted itself to our eye level only once. After that it kept circling around us, low in the grasses and i could not take any more shots. The habitat was of chest-high clumps of grasses and ferns, mixed with small small-leafed trees. Quite windy.
Afterwards, we had some much needed water, nuts and frootis and started our return trek. Stopped for delicious tea with freshly milked buffalo milk at a 'mohor-khuti', eagerly prepared by its owner Mr. Mili, a young Mising lad.
At the parrotbill site:
Black-breasted parrotbill – one individual
Spotted bush warbler
Common kestrel
After bidding adieu To Mr. Mili, we proceeded back with the remaining target of Jerdon's bushchat.
Noticed a relative abundance of March babblers during the return journey. It was around 2 pm now. Tried my luck at taking some shots, to no avail. However there was high bird activity that noontime and Polash went geezy with excitement. And then, to my sheer joy, I saw my life's first laughingthrush, a small flock of Rufous necked laughingthrush. And also a beautiful flycatcher whilst stalking the undergrowths of that dried-out wetland. Coming back to the Marsh babblers, I must say that they are not obliging at all.
The Jerdon's bushchat too took its sweet time in making its appearance; but appear it did. A couple of male and female.
After quenching our thirst at Balijan forest beat camp, we continued to the boat.
On the return trek:
Jerdon's bushchat
Marsh babbler
Greater coucal
Paddyfield pipit
Rufous necked laughingthrush
Slaty blue flycatcher
Common stonechat
March 15, 2013 – 15:00 hours
Reached the boat, exhausted, thirsty, hungry, sore-footed but happy . Oh yes! Just short of ecstasy maybe.
On the return boat ride:
Darter
Ruddy shelduck
Common coot
White wagtail
Citrine wagtail
Upon reaching Guijan ghat, had an ORS each and proceeded by car to Kohuwa. A worried Jibon, apprehensive of my travels and targets, breathed a sigh of relief upon meeting us and accompanied me at a late lunch at 4:30 pm. I parted company soon after and reached home by nightfall. Thus ended a very 'self satisfactory' Mission Parrotbill.
May the Parrotbill and our tribe prosper!
Dated               : March 15, 2013
Location          : Dibru-Saikhowa National Park (DSNP)
Organised by : Mr. Jiban and Mr. Palash
Participants   :  Tridib Hazarika, Palash
Bird Count      : 48 Species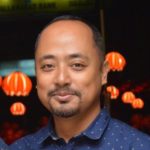 Tridib Hazarika
A wildlife photographer and a bird lover from the historic town of Dibrugarh in Assam. Though by profession he is a Radiologist the abundance of natural beauty in this part of the world has made him passionate about wildlife.At home he is a responsible father of two cute daughters, a caring husband and an adorable son.